So, how do online reviews affect local SEO rankings? Online reviews have become a major factor in the success of local businesses, with 95% of consumers reading them before making purchasing decisions.
These customer insights also directly impact Local SEO rankings. Online reviews can effectively make or break an organization's visibility and reputation when it comes to search engines.
This article will explore how exactly these consumer-generated words of mouth affect local SEO results, from website indexing to keyword optimization.
Short Summary
Online reviews are essential for local SEO success, as they influence both Google search rankings and customer decisions.
Businesses can prioritize quantity, quality, and recency of reviews to maximize their visibility in local pack rankings.
Reviews also help build trust with customers by providing evidence of a business's reliability and demonstrating customer experiences.
The Power of Online Reviews in Local SEO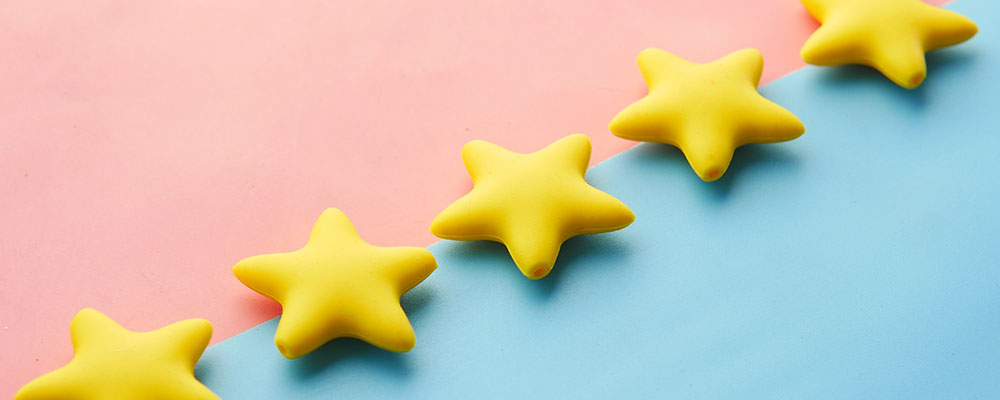 Reviews play a pivotal role in the local SEO rankings that search engines like Google produce, being responsible for up to 16% of their decision-making processes, according to BrightLocal.
Positive reviews have an immensely beneficial impact on local businesses' visibility and credibility through both Local Pack and organic search results. Learn more about the difference between the two in our article "Local SEO vs Organic SEO".
Online reviews are not only extremely useful as social proof for potential customers, but also equate to or even exceed personal recommendations when it comes down to customer trustworthiness.
As such, focusing attention on managing online reviews can prove invaluable for any business aiming at succeeding locally within its industry sector today.
How Reviews Influence Local Business Visibility
Local consumers are heavily influenced by reviews, as a massive 77% of them factor in customer feedback when choosing businesses.
This places an immense emphasis on having positive reviews for both search ranking purposes and visibility. Reviews appear on Google Business Profiles to give potential customers immediate insight into the business's popularity or lack thereof.
The Map Pack rankings depend 17% upon those opinions while 5% of local organic ranks come from online evaluations too, this is indicative that practically half of American adults reference these ratings before deciding to buy locally.
Overall, it cannot be stressed enough how influential good quality review profiles can be for increasing any company's capacity within their locale – essential knowledge for all local companies!
The Role of Reviews in Google's Algorithm
For local companies, reviews are a crucial component of Google's algorithm that is used to evaluate their credibility and trustworthiness.
This can directly impact the company's SEO rankings on search engine pages. Responding promptly to customer feedback from third-party sites like Yelp or Trip advisor will also have an influence over how people perceive them as well as improving visibility in SERPs (search engine result pages).
It is important for companies operating locally to manage their presence across multiple review platforms if they wish to achieve better ranking success online.
Types of Reviews and Their Impact on Local SEO
The effects that online reviews can have on local SEO are numerous, ranging from Google reviews to Yelp and Facebook ones.
While more reputable than other options, it is not solely about the 'gold standard' of Google Reviews.
Certain niche and local review sites possess extensive info which may be advantageous for any given business in a particular location.
Let us look at how both generic words like "reviews" or specific entities such as "Google" might affect Local Search Engine Optimization (SEO) for those involved with services within their region.
Google Reviews: The Gold Standard
Google reviews are a must-have for any local business, as they represent 57.5% of all online ratings and play an integral role in SEO rankings.
It is also noted that the quantity and keyword content used within native Google reviews can have considerable effects on search results visibility. Subsequently leading to greater customer turnout & sales performance too!
By having numerous positive Google reviews your business will be given precedence in web searches whilst encouraging customers to leave feedback.
Bolster success with regards to local SEO efforts. As such, it's important businesses remain active across their respective Google profile so this potential reward isn't overlooked.
Niche and Local Review Sites
Reviews from local and niche sites can be hugely beneficial for businesses that cater to a particular industry or geographic area.
By targeting such platforms, companies are able to construct trust with people who seek more specialized details about their goods and services.
Having an online presence on all pertinent review outlets will help in citation-building efforts as well as boost the company's digital profile which leads to increased visibility by potential customers.
Strategies for Acquiring and Managing Online Reviews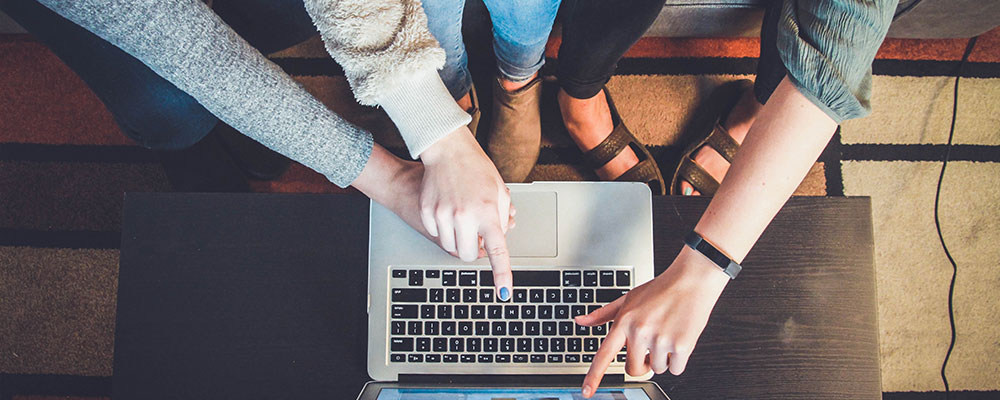 The importance of actively seeking out and managing reviews online cannot be understated, as it can have a great influence on the SEO rankings and reputation of any local business.
Here we'll look at tips for enticing customers to leave comments about their experiences with your company. To addressing customer feedback promptly and professionally.
Encouraging Customers to Leave Reviews
To increase the number of customer reviews, businesses should focus on providing exemplary service and products. Offering incentives such as discounts for leaving a review is another great way to acquire them.
Regularly posting about your business page and directly asking customers can also be beneficial when gaining online feedback.
Requesting feedback at various touchpoints – like curbside pickup or appointment follow-ups – with QR codes or links leading straight to the preferred review website are proven tactics that lead to more reviews overall.
Responding to Reviews: Turning Negatives into Positives
Having an effective approach to customer complaints is essential for maintaining a good brand image.
Research conducted by Harvard Business Review found that hotels that responded to reviews witnessed a 12% growth in the amount of reviews they received as well as improvement with their rating overall.
It's important to note that 53.3% of consumers anticipate getting a response back within seven days, and 20% expect one day response when it comes down to responding to negative feedbacks/reviews concerning them.
Taking urgent action in these kinds of cases can reduce harm associated with them while transforming an unfavorable experience into something positive.
By personally interacting while managing negative review outcomes will render businesses more trustworthy amongst customers plus solidify their reputation altogether.
Simple Breakdown to reference:
| | Responding to Reviews | Not Responding to Reviews |
| --- | --- | --- |
| Brand Image | Maintains a positive brand image by addressing concerns and engaging with customers. | Can harm brand image due to perceived lack of care or attention to customer experiences. |
| Review Quantity & Quality | Harvard Business Review study showed a 12% growth in review quantity and overall rating improvement. | Lack of response may hinder the growth of review quantity and potentially affect ratings negatively. |
| Customer Expectations | Meets customer expectations, with 53.3% expecting a response within seven days and 20% within a day, particularly for negative feedback. | Fails to meet customer expectations, which can further tarnish brand image and customer relations. |
| Damage Control | Quick response can mitigate harm and potentially turn negative experiences into positive ones. | Without timely responses, negative feedbacks may cause extended harm to the brand reputation. |
| Trust & Reputation | Personal engagement with customers builds trust and solidifies brand reputation. | Absence of personal interaction may render the business less trustworthy and weaken reputation. |
How Reviews Contribute to Local SEO Success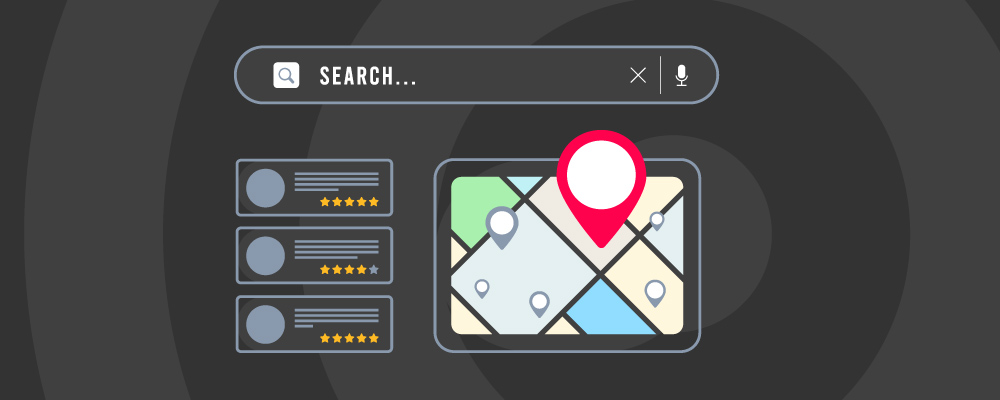 Reviews have a pivotal place in the success of local SEO, offering hints to search engines that indicate the trustworthiness and reliability of an organization.
In this part we will discuss how reviews lead to greater visibility through Local Pack rankings while promoting consumer assurance in businesses by confirming their legitimacy.
Reviews play an essential role for building confidence between consumers and companies.
Review Signals and Local Pack Rankings
For local businesses, review signals such as first and third-party reviews, recency of the review posting date, diversified sites for customer feedback and positive sentiments are crucial in attaining a higher ranking within the Local Pack—contributing 15.44% to overall rankings based on search engine algorithms.
The number of online reviews an establishment receives along with its score is taken into account when assessing their position locally. Hence why managing these surveys carefully is essential if striving to be successful through SEO optimization techniques at a nearby level.
Managing pleasant appraisals correctly can have tremendous effects on one's localized rating significantly boosting it up thus emphasizing why this practice should take precedence over all else by those looking to improve their status amongst competitors via SERPs ratings & solutions.
Building Trust and Credibility Through Reviews
In terms of local companies, incorporating reviews on their webpages is critical as it helps to build trust and credibility with potential customers.
Nowadays, over two thirds of consumers read online reviews before making a final purchase decision so for any business it's crucial that the review process be managed effectively.
Reviews can provide insight into what people should expect from a certain company or service, which makes them an indispensable tool in building reliability and dependability.
Authenticity matters too-reviews must present genuine experiences rather than simply praise without substance in order to truly influence consumer behavior positively!
Maximizing the Benefits of Online Reviews for Local Businesses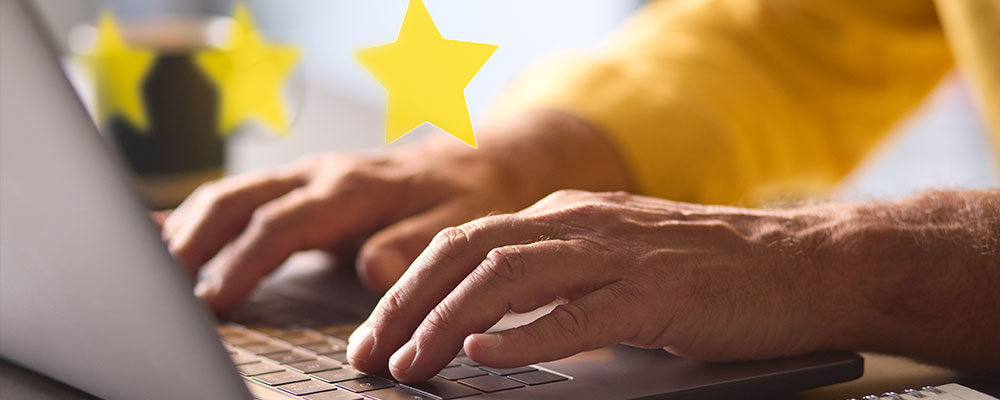 For local businesses, collecting and using online reviews to the fullest is critical for success. This article will demonstrate how firms can maximize their returns from them.
It's essential that companies carefully manage quantity, quality and relevance of review postings while also utilizing customer feedback as an opportunity for improvement in order to make the most out of these testimonials.
Prioritizing Quantity, Quality, and Recency of Reviews
The role that reviews have on local SEO rankings with regards to their amount, quality and how current they are is critical.
When consumers make choices locally, the number of reviews matters, but so does having fresh ones. 73% consider reliability when it comes to assessments too.
Search engines can register keywords in said reports, which provide a slight yet beneficial influence for SEO aims. Keeping an eye on securing enough high-quality new evaluations has considerable power over one's success in local search engine optimization (SEO).
Harnessing Customer Feedback for Business Improvement
It is essential for businesses to understand the importance of gathering reviews on various review platforms, especially if those have a positive sentiment and important business keywords.
This provides them with an advantage over their competitors. By taking customer feedback into account, they can alter or develop products/services in order to suit clients' needs better.
Making your commitment to customers will also help boost exposure and draw more locals.
Through active management of online reviews as well as utilizing what has been said by customers – all these efforts result in enhancing reputation which eventually leads to success because there are more local patrons visiting you now!
Summary: How do online reviews affect local SEO rankings?
Businesses must recognize the importance of online reviews in terms of local SEO, as positive reviews can greatly contribute to their visibility and rankings on search engines like Google.
Reviews should be managed carefully by focusing both on quality and quantity for maximum results. It is also essential that customer feedback is taken into consideration so continuous improvements are made to reach success sustainably over time. Southtown Web Design has helped many local businesses get found better locally online and if you're ready to take that next step, let's talk.
Frequently Asked Questions
Do reviews help local SEO?
Reviews can provide a great boost to local SEO. Positive reviews demonstrate social proof, motivating customers to act.
While negative reviews illustrate how you have addressed customer concerns in the past. They raise visibility on search engine results pages too.
Reviews are an invaluable asset for helping potential customers find your business and gain trust with them when it comes to search engines like Google or Bing.
What affects local SEO?
Local SEO is greatly impacted by optimizing a business's online presence.
This includes the use of location-specific key words, valid contact details listed on websites and directories, as well as positive reviews from nearby customers.
All these elements have an influence over how high businesses will show up in localized searches.
As such, it is vital for companies to take into consideration customer feedback and craft their content with local audiences in mind when trying to improve Local SEO results.
How do product reviews affect SEO?
Product evaluations can be a very valuable resource for optimizing SEO.
Positive feedback and ratings demonstrate to search engines that your product is both reliable and of high-quality, which could help increase click-throughs on your website.
Providing customers with easy access to reviews not only boosts visibility in the SERPs, but also encourages customer engagement at the same time.
Such an approach enables consumers to make more informed decisions when considering products from you while improving your reputation as well as organic rankings by including positive reviews within them.
Can online reviews help my website's search ranking?
Engaging customers through reviews can result in increased search rankings on Google and other popular search engines, particularly with regard to customer retention and loyalty.
Responding to customer comments and improving user experiences are essential to realizing success with online review-influenced ranking increases.
Search Engine Optimization (SEO) is an approach used to increase a website's presence in search engine results by refining site architecture, content quality and link usage – ultimately increasing digital visibility and increasing targeted organic traffic.