Small Business Web Design Tips & Best Practices for 2023
For small businesses, a successful web design is no longer just an optional bonus – it's essential in the modern digital age.
To increase reach and profits, investing in professional website creation can have huge rewards. Let us look into this exciting topic of designing for smaller firms to maximize success potentials with powerful online presences!
Short Summary
Small business web design should encompass clear navigation, professional design, mobile optimization and engaging content.

2023 trends focus on minimalism, bold typography, interactive elements and personalization.

When hiring a web designer consider defining goals & budget. Check portfolios & testimonials. Communicate needs & expectations. Establish timeline & milestones.
Essential Components of Small Business Web Design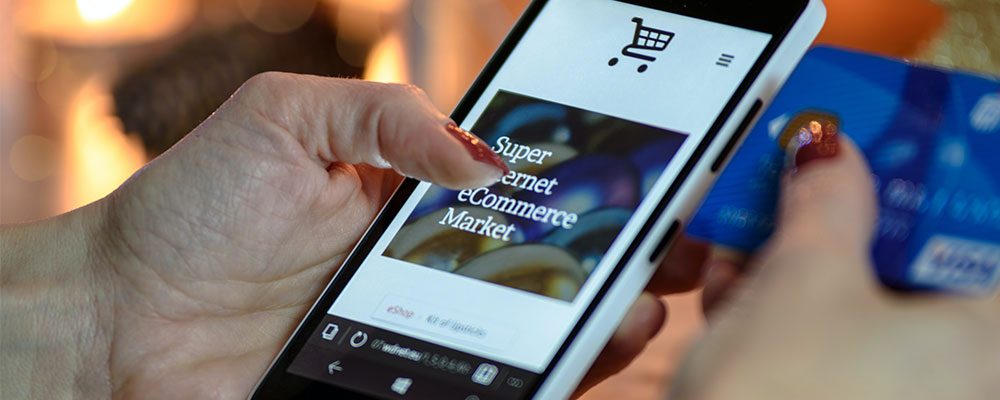 Building a successful website for small businesses requires careful coordination of four essential components. Clear navigation, appealing design, optimization on mobile devices and stimulating content are all important pieces that must work together to provide an effective experience for users which ultimately leads to success in the business.
The elements mentioned each need special attention as they play an integral role in furthering user engagement while ensuring online accomplishments within any given small enterprise operation.
Clear Navigation and Organization
Having a website that's designed effectively is like entering a store where everything has been systematically arranged.
Good web design utilizes specific paths (navigation), signposts (links and menus) to make it easy for visitors to locate what they require, creating an exceptional user experience.
Similar to the in-store shopping system, if your online presence appears disorderly with no clear layout or order of information, then customers will quickly feel lost within your site – just as they would become frustrated trying to find something among messily disorganized shelves!
Professional Design and Aesthetics
When it comes to web design, the look and feel of your website is extremely important. An attractively designed page helps create a good first impression and reinforces trust with potential customers or clients.
Professional designs utilizing unified colors, typography choices, as well as high-quality pictures which illustrate what you are aiming for can be highly beneficial in this regard. These components aid in making sure that viewers will receive the right brand message from you.
This idea mirrors dressing appropriately for any business meeting: having an aesthetically pleasing appearance leads people towards seeing things positively about you, creating long lasting impressions!
Mobile Optimization
Having a website that is optimized for mobile devices not only increases user satisfaction, but also provides an opportunity to rise in search engine rankings.
It's like having your small business open another storefront location—reaching out to more potential customers than ever before. A fully functional and accessible site on all platforms (especially phones) gives the best results nowadays due to our always-on lifestyle.
Engaging Content
It is essential that a website has compelling content to keep visitors engaged. It's no different than stocking shelves in an empty store.
Content which adds value and captures people's attention should be top priority for any site if you're looking to retain them or motivate action – like subscribing, buying something, or reaching out for more info. Without such stimulating material, your web presence would remain ineffective.
Top Small Business Website Design Trends for 2023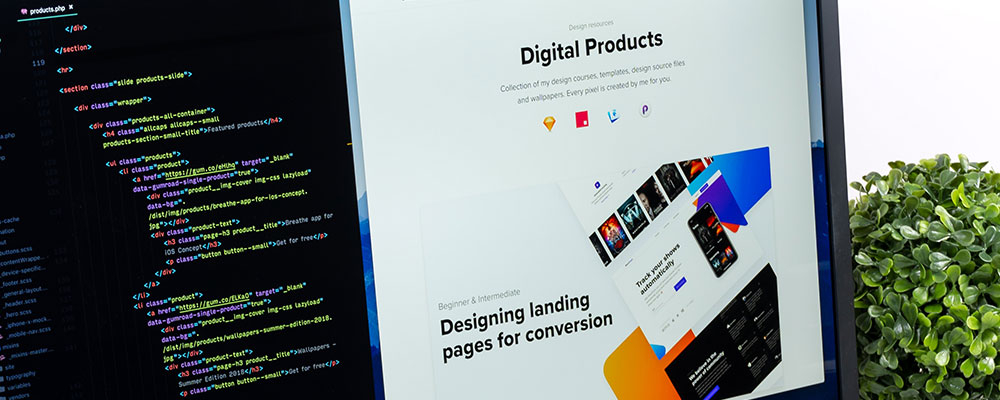 To make sure small business websites remain competitive, it's important to stay on top of the latest web design trends. Four key aspects are especially notable in 2023: minimalism, bold typography, interactive elements and personalization.
Minimalism emphasizes getting rid of anything superfluous with a focus only on necessary components for success.
Bold fonts can give your website an eye-catching appeal that reflects its character while interactivity keeps users engaged even more than traditional designs did previously. Lastly but not least.
Tailoring content to customers makes them feel appreciated, which ultimately leads to higher conversion rates – something any small business desires!
Minimalism
A minimalist web design has the capability to refresh a user's experience. It emphasizes functionality and simplicity, using minimal elements for an attractive look that is easily navigable. Similar to decluttering your living space. By taking out extra items, you achieve an environment of calmness and relaxation.
As such, removing obstacles from a website allows users' attention to vital information without interruption or confusion. By keeping its focus on only relevant components in mind, there are no distractions present when viewing it.
Bold Typography
In web design, typography is becoming a trend. Large and striking fonts are attracting people's attention while making text easier to digest – like announcing something with a loud speaker for all to hear! Bold typefaces make sure that key messages can't be missed and stay in the memory. Highlighting important points with bold lettering creates an eye-catching way of conveying information quickly.
Interactive Elements
Interactive components, like animations and hover effects, can make web design captivating. Incorporating them into your website is similar to adding a playground to the park – it enhances people's experience and keeps visitors entertained.
Using these features on your webpage draws attention to key areas, which adds another layer of fun that will keep users engaged for longer periods of time. This type of implementation in web design increases overall pleasure and turns any visit into an enjoyable one!
Personalization
Web design has the potential to provide a highly personalized experience, like having a personal shopper. AI and machine learning are enabling websites to present tailored recommendations for products, content and even user interfaces that could make customers feel appreciated.
Such an individualized approach adds appeal which can result in higher chances of making successful purchases.
Small Business Website Design Mistakes to Avoid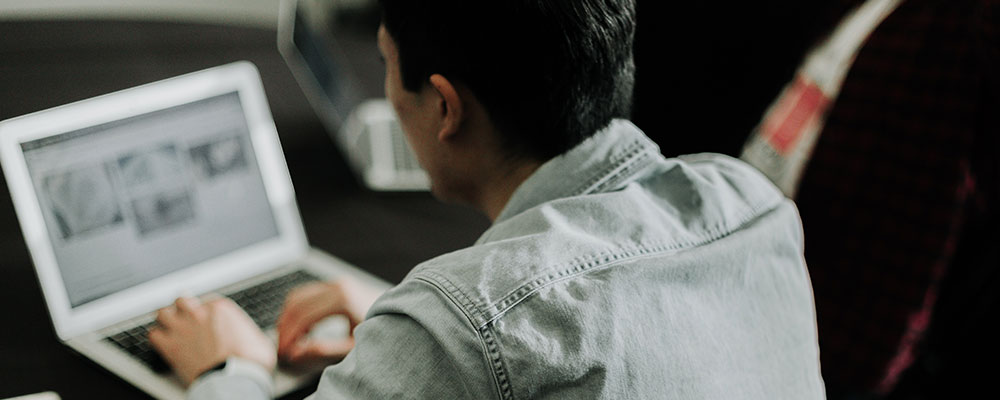 Having a strong website is essential for small business owners. There are several mistakes that should be avoided. Let's go over what not to do when creating your small business website so you can ensure it's effective and inviting for visitors.
Every detail matters in the process of designing an efficient site. Knowing which errors to stay away from is just as crucial as having knowledge on what needs to be done right!
Poorly Optimized Images
Loading a bulky suitcase onto an airplane can be tedious and time consuming, much like when loading large images to a web page.
Unoptimized visuals will make the website suffer from slow load times that decrease user satisfaction and search engine ratings. To prevent this issue, always ensure your pictures are compressed with right sizes in the suitable format for internet use.
Inconsistent Branding
The look of your website should be congruent with the branding, like wearing a matching outfit. This includes keeping things such as logo and color palette identical across all pages to build familiarity among visitors. Not only does this improve presentation, but it also creates trust in potential customers through brand recognition.
Lack of Clear CTAs
Visualizing a store without any staff to point you in the right direction would likely result in an unsatisfactory experience – this same notion applies to websites lacking clear Calls-to-Action (CTAs). CTAs direct users towards desired activities, such as buying something or joining your email list.
By not including effective calls to action on your website, you may be missing out on valuable conversions and customers.
Ignoring SEO Best Practices
Skipping SEO guidelines is similar to having a shop in an isolated spot, not many will be able to locate it. Search Engine Optimization makes your website visible on search engine results, allowing prospective clients access to your business.
Neglecting optimization of the web page can decrease visibility and limit traffic coming through the door. Adopting best practices for websites enables potential customers' chances of locating you via search engines, which could make or break success as well as return on investment (ROI).
Choosing the Right Website Builder for Your Small Business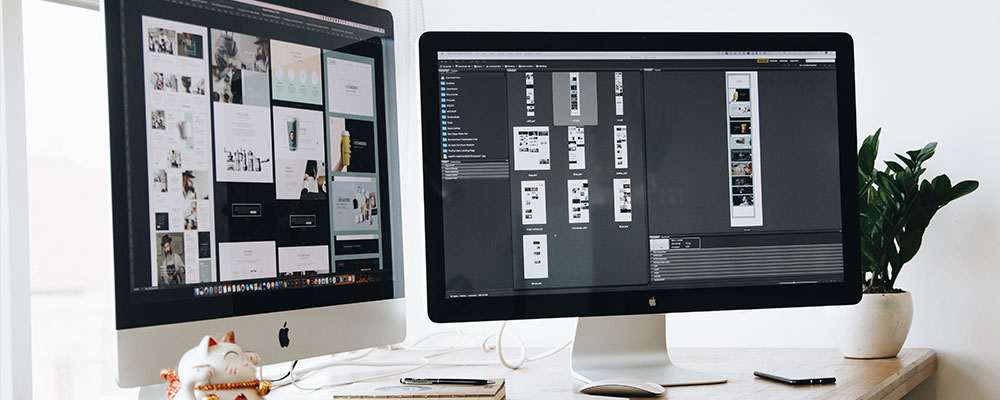 As we've gone through the intricacies of building a website for small businesses, you may be pondering how to set it up. An ideal way is with a web builder that can accommodate your budget and technical skills during development. Here are some popular ones: WordPress, Shopify, Wix or Squarespace.
All factors should be considered – from specific needs and financial constraints to level of proficiency while constructing the site – when choosing which option suits best for each company's purpose.
WordPress
For those with more sophisticated web design aspirations, WordPress may just be the perfect solution. With its vast selection of themes and plugins to choose from, it has all the tools necessary for expanding your website in due course.
Nevertheless, this versatility does come at a price – that is an initial steeper learning curve than other simpler website builders out there if you don't have any prior experience building websites online.
Shopify
Are you looking to launch an online store? Shopify could be the ideal platform for your business. This ecommerce-focused system comes packed with features and tools that can help set up a powerful storefront, such as inventory management capabilities, secure payment gateways, customizable themes and templates for easy personalization of your website design – plus it's mobile responsive!
SEO optimization is also supported so customers will find what they need through search engines while integration with social media platforms makes marketing even easier.
While having a feature rich solution like this may suit those wanting to put together more than just a basic site – if all you require is something straightforward then these extra bells & whistles might not be necessary.
Wix
For beginners in need of free website builders, Wix is an obvious choice. Its drag-and-drop interface makes putting together a well designed site easy to do – even if you don't have any tech know how!
Through its range of templates and customization features, it allows for the development of websites that are truly reflective of your brand image.
WordPress or Shopify might be better options when more advanced needs arise as they may offer greater versatility than what is available with Wix.
Squarespace
For a captivating design, Squarespace is the way to go. Their templates boast modern and sophisticated aesthetics that will give your website a unique look amongst competitors in industries such as photography, fashion or design.
It may not be optimal for those just starting out on their web building journey as Wix would offer more user friendly features at this stage.
Tips for Hiring a Professional Web Designer for Your Small Business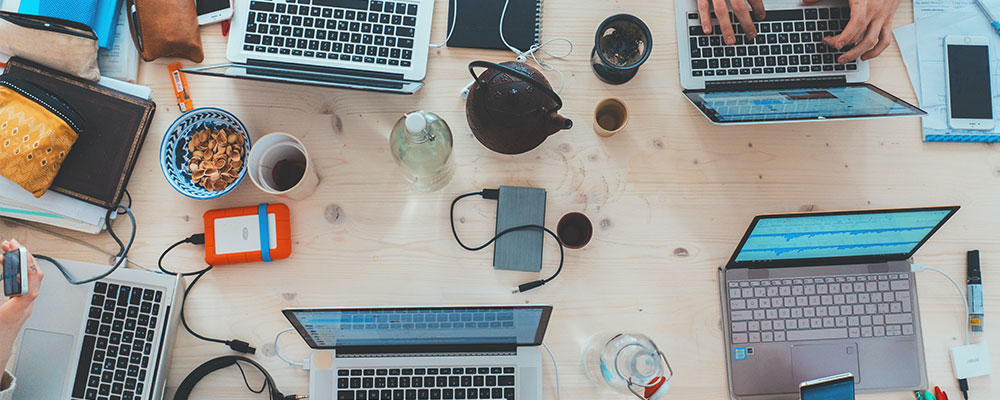 Creating a professional website can be an overwhelming task, so it's understandable if you have opted to hire a web designer instead. As they possess expertise and imaginative capabilities that will guarantee your site is distinctive and efficient, finding the perfect pro for the job may seem tricky. To aid in this pursuit, here are some suggestions:
Look into what experience each prospective candidate has with creating websites like yours. Assess their portfolio of previous work as well as ask questions regarding specific techniques used or challenges conquered during particular projects.
Make sure they communicate your vision clearly and translate all ideas correctly on paper before execution begins – this process should not feel rushed from either side!
Consider interviewing multiple candidates while taking cost estimates into consideration too -in order to ensure you secure yourself a qualified individual who fits within budget restrictions-to get optimal results which reflect upon your desired image or message online effectively.
Define Your Goals and Budget
It is essential to have a well-defined understanding of what your website should accomplish as well as the amount you're willing to invest.
This enables efficient communication and increases chances of finding a web designer who meets both objectives – that being said, it's critical in locating an appropriate specialist for your project.
Planning ahead also allows them to create something which fits within budget limitations while still achieving its intended goal. So be sure not think this part through before reaching out!
Check Portfolios and Testimonials
Once you've narrowed down the possible web designers, explore their portfolios and client testimonials. This will give a clear impression of how good they are at delivering results which meet businesses' requirements. Bear in mind that what happened before is often indicative of future outcomes.
So make sure to check previous work carefully to ensure your expectations for quality can be met by the designer you choose!
Communicate Your Needs and Expectations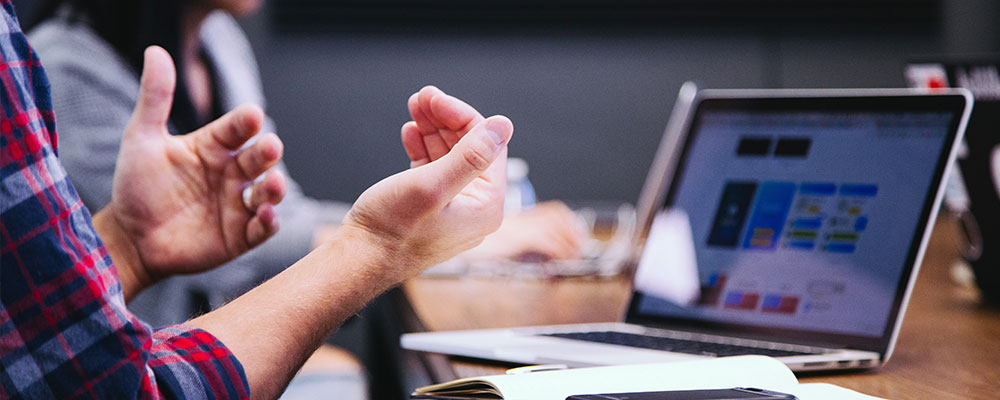 When selecting a web designer, ensure you make your needs and expectations crystal clear. Give them as much information about the organization, targeted consumers and objectives to get better outcomes. A competent website builder will listen carefully before they create an amazing looking platform that also meets all of the business's desired aims.
The site developer should provide various choices for making your webpage from top notch design companies down to budget friendly ones too!
Establish a Timeline and Milestones
Setting a timeline and milestones for the project is necessary to make sure that everyone involved in its development, including yourself and the web designer, are on track.
Open communication between all parties throughout this process will be essential to have an award-winning web design come out of it as well as successful completion of any related tasks or operations required from web development during this endeavor.
Summary
A small business website is an invaluable asset that can bolster its online presence, draw in customers and ultimately fuel development.
Whether you want to attempt DIY with a website builder or hire a professional web designer, the most crucial element lies in producing an easy-to-navigate yet captivating site full of content which reflects your company's identity while accommodating the needs of those who visit it.
After all, in today's digital world (where having one means functioning almost like a real shop front), making sure yours has what it takes really counts!
Frequently Asked Questions
How much does it cost to design a website for a small business USA?
For a small business in the USA, creating their own website can range from $2000 to as much as ten thousand dollars depending on how big and complex it is, along with other features.
How do I create an online small business website?
Building an online small business website can be accomplished quickly and easily with the right guidance.
Selecting a suitable platform is essential, so researching different options such as Wix, Squarespace or WordPress to find which one suits your needs best is recommended.
After you have chosen your domain name and hosting provider, install the WordPress software for enhanced features and stability of the website's structure.
The next step would then involve selecting themes or templates followed by installing plugins/extensions. Adding content that is optimized specifically for search engines will ensure a higher visibility in SERPs (Search Engine Results Pages).
Can web design be a side hustle?
Web design offers an ideal job for those who wish to take on a side gig as it requires only minimal technical knowledge and is flexible, providing numerous opportunities. It can be quite profitable too if one has the necessary aptitude.
For anyone wanting to make extra money with their skills in web design, this activity could prove advantageous.
Looking to Create, Maintain or Market your business?